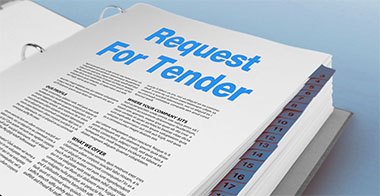 Brief
Department of Defence established their Sourcing Reform Branch in early 2010 to commence market testing Defence's ICT products and services. BRG was tasked to identify and recommend a procurement framework which could be used to support the market testing of JP2047 (Terrestrial Communications).
Solution
BRG began compiling example RFT procurement frameworks which in their opinion suited the market testing and resultant provision of mainly services to Defence. This search considered procurement frameworks from DMO (ASDEFCON), UK methodology as well as frameworks adopted by the Australian Taxation Office. The final solution was to derive an RFT framework as a best of breed from all the relevant sources.
What BRG did …
BRG developed a master library of the relevant procurement and contractual artefacts required at each step of the procurement cycle. Documents were required from the beginning of the cycle, ie: EOI through to the execution of contracts with the preferred tenderer. After the master library was defined, resources were allocated to each document to ensure completeness, accuracy and finalisation.